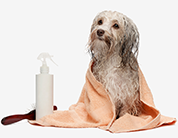 When your Woof needs a full Spa service, the Complete Woof Grooming provides: Hair Cut, Ear cleaning and Plucking, Nail clipping, Bath, Towel and Blow Dry, Sanatory Trim and Brush.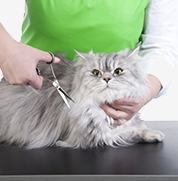 Brushing
Nail Trim
Dry Shampoo & Blow Dry
Ear Cleaning
Face, Feet & Tail Haircut
Extra Scissoring, Clipping
or Brushing
*We don't wash cats, we use a dry shampoo method*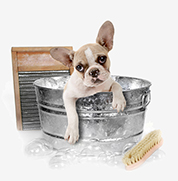 When is not necessary to have a complete haircut, Bath and Tidy is the option to go... Ear cleaning, Nail clipping, Bath, Towel and Blow Dry, Sanatory Trim, Brush and Light Trims on the feet and cleaning up around the eyes and face.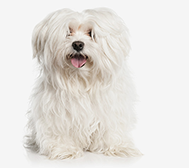 You don't need to shave your Woof just because he has tangles and knots... Dematting service will remove the tangles and make him look pretty again... Dematting is composed by a special Dematting Shampoo and a careful dematting brush process in order to remove the tangles.
*Dematting is not possible in all cases. We try our best while safe for the dog and groomer.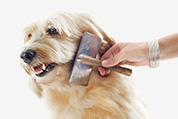 And then comes that season when your Woof is shedding and leaving hair all over the house... Deshedding services is composed by: A special Deshedding Bath Shampoo and conditioner followed by Furminator special brushing that guarantees reduce shedding up to 90%.
Additional Services:

Teeth Brushing
With special dog tooth paste we will brush your pooch teeth for that special smile.
If you pick a service that does not include ear cleaning/plucking you can add the ear cleaning service as an A la carte service